Connection Groups
Our Connection Groups are an integral part of accomplishing our mission - Helping People Reach Their Full Potential In Christ. Connection groups are designed to help people to connect with people through Fellowship, Biblical Learning, Encouragement, Accountability and Prayer. Whether you are a Christian or curious about Christianity, our Connection Groups are safe places to discover genuine relationships, encouragement and care.
Connection Groups will reconvene in September 2020. Until then, check out other ways to connect listed below
Sunday School
Gary Scott is teaching Sunday School via Zoom (11am-12pm). Please contact Gary for more information at glscott.mcsa@comcast.net.
Pastor Chad will host a sermon discussion each Sunday at 11amish via Zoom. Please contact the church Office for Login and Password.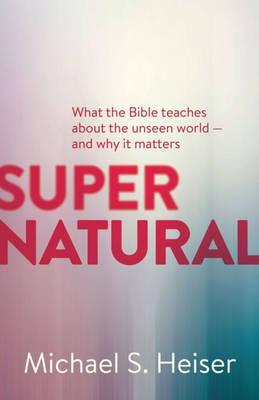 Thursdays at 6:30pm: June 4 we will begin our study of Michael Heiser's book, Supernatural: What the Bible Teaches about the Unseen World - and Why It Matters. We'll be meeting in home and/or on Zoom. Be sure to order a copy as soon as possible. You can read more about Dr. Michael Heiser and a Divine Council worldview at https://drmsh.com.
Contact Pastor Chad for more details at pastorchadw@gmail.com